Contact Us

Money Instructor®

Money lessons, lesson plans, worksheets, interactive lessons, and informative articles.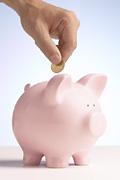 Many young people graduate without a basic understanding of money and money management, business, the economy, and investing. We hope to help teachers, parents, individuals, and institutions teach these skills, while reinforcing basic math, reading, vocabulary, and other important skills.
- Money Instructor®

Not a member yet? Click Here

Information on contacting Money Instructor®


Questions and Answers:
If you need help, before contacting us, please see our Questions and Answers for using Money Instructor page to see if the answer to your question has been already answered.
Help
For help and related inquiries, e-mail us at

Membership Questions
For membership related questions or changes, e-mail us at
Suggestions
For suggestions on how we can make this site better, e-mail us at


Teach and learn money skills, personal finance, money management, business, careers, real life skills, and more.... MoneyInstructor®
Members
Navigation